6-Week Cycles are just planning
Seriously! That's it. You don't even have to buy the book. The whole point is to simply plan for 6 weeks of work. But then, you need to actually do it.
All I did was take a concept I heard from Jason Fried, blend it with ideas from other thought leaders like Robert Cialdiani, Charles Duhigg, Clayton Christensen, Oren Klaff, Momoko Price, Casey Clark, Angela Vitzhum, Mig Reyes, and many others. I added in my experience of running a creative agency and combined it with principles in conversion-rate optimization. Put all that together, and we arrive at this book.
What I found, however — that's big. It started to feel like the kind of stuff that could really change lives. And if it effects lives, maybe it can effect communities. If more people are involved in their communities, there's a chance it could shape cities.
From cities to states, states to countries.
That maybe, maybe, there's a chance to make some real change happen in this world — with something as simple as changing our work environment.
Which, I will admit, I tend to take things to a grandiose scale. I'm a dreamer! But, in its simplest form, what if it's just a better way to work?
Even if it doesn't have this giant effect on the world, it still helps set better expectations, understand your capabilities, increase productivity, and create an innovative culture.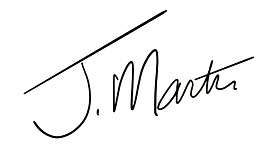 Joe Martin, Author